Compare 2018 Porsche Panamera vs 2018 Audi A7
Specs at a Glance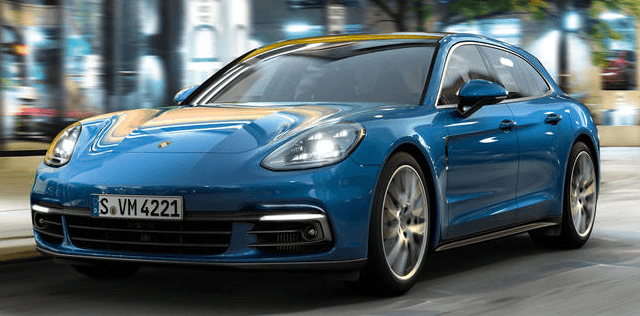 2018 Porsche Panamera
Range (city/hwy)
498 / 664 miles
---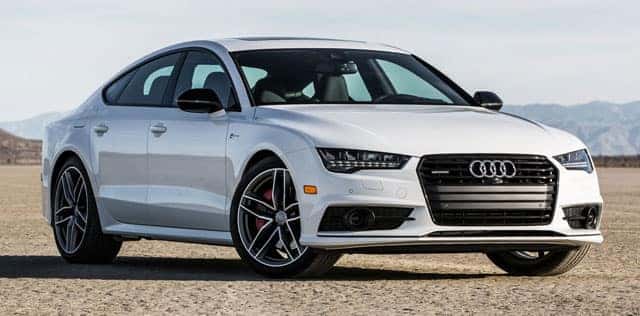 2018 Porsche Panamera vs 2018 Audi A7
Proudly Serving Farmington Hills, MI
The 2018 Porsche Panamera and Audi A7 are two luxury four-door coupes that deliver exceptional performance on the road. Both of these vehicles are well equipped inside and outside, providing much luxury even in base trims.
Engine and Performance
The Panamera has a wide array of available engines that can give it more overall power, depending on which one you choose. Five powertrain options are available, starting with the 3.0-liter turbo V-6 engine with 330 hp. It gets better from there with a 2.9-liter twin-turbo V-6 sporting 44 hp and a hybrid 2.9-liter twin-turbo V-6 with an electric motor with 462 hp. Two other hybrid engines are available, a 4.0-liter twin-turbo V-8 with 550 hp and a 4.0-liter twin-turbo V-8 with a massive 680 hp.
A supercharged 3.0-liter V-6 engine is now standard in the 2018 Audi A7 boosting horsepower over previous years' models. Paired with an eight-speed automatic transmission and Quattro all-wheel drive, the 340 hp A7 can go from zero to 60 mph in a lightning fast 5.2 seconds, giving it best-in-class initial speed.
The engines available in the 2018 Porsche Panamera are powerful and have good fuel economy. The vehicle has agile handling and a smooth ride with bumps that are quickly absorbed. The 3.0-liter base engine is a turbocharged V6 with 330 horsepower, which offers smooth and timely shifts. The steering is crisp and precise with plenty of poise provided. You'll be able to tackle corners aggressively due to the amount of road grip that is provided. The 2018 Audi A7 has light steering and encourages swift driving on bumpy roads. The vehicle's swift driving causes the car to corner completely flat, which can feel strange to some drivers. The steering also lacks feedback, and the hybrid version drives heavier compared to the Panamera.
Interior Luxury
The cabin of any vehicle needs to be comfortable, however, in cars of this class, buyers expect much more. The Panamera has heated eight-way power front seats that are standard. Two complete sets of latch connectors are included in the rear row, making it easy to install virtually any type of child safety seat. Both rows also have ample head and leg room that make long rides enjoyable.
The Audi A7 retains the elegant interior that it has sported for several years, incorporating rich wood accents, exciting color combinations, and supple leather seating. The Premium Plus trim now has standard LED interior ambient lighting.
Essential Technology
Technology is no longer a luxury; it's a necessary part of every vehicle. Tech and entertainment must be easy to use as non-intrusive as possible. The Panamera dashboard screens are easy to control thanks to controls on the steering wheel. Equipped with a large center screen that is touch sensitive, the Panamera infotainment system acts more like a smart tablet than the conventional technology controls found in most vehicles.
Audi hasn't changed the infotainment system in the A7 for several years. It is compatible with Apple CarPlay and Android Auto, allowing drivers to connect with all of their available smartphone apps. An 8-inch center screen is standard.
The best way to decide which vehicle is for you is to take a test drive. Stop by Porsche Farmington Hills today to speak with one of our knowledgeable sales associates who will set you up with a 2018 Panamera to takeout on the road. Getting behind the wheel of one of these models will give you first-hand knowledge of how the Panamera stacks up against the competition.
---